Drop Shape Analyzer
DSA30B
The versatile manual instrument for changing contact angle tasks
In its Basic version, the DSA30 Drop Shape Analyzer specializes in the accurate wetting measurement by means of the static contact angle. With fast and simple exchange of solid samples and dosing liquids, the instrument assists you in ensuring the effectiveness of cleaning procedures or the quality of coating and wetting processes. Optional accessories for wetting measurements at higher temperatures and manifold upgrade options enhance the spectrum of the instrument.
Applications
Analyzing the wettability of plastics, glass, ceramics, wood, paper, or metal

Analyzing the effectiveness of hydrophobic coatings and other coatings

Analyzing surface cleanliness

Wetting analysis at controlled temperature
Measuring methods
Contact angle of a drop on a solid surface

Contact angle using a gas bubble beneath a solid surface in a liquid

Surface tension using the curvature of a perfectly symmetrical drop on a circular sample pedestal

Roll-off behavior and advancing/receding contact angle of a drop on a tilted surface

Contact angle at an immersed, cylindrical sample, usually a fiber
Measuring results
Static contact angle

Contact angle using a bubble in a liquid

Temperature
Manual precision dosing for quick changes of liquids
Thanks to the fine adjustment of the manual dosing unit of the DSA30B, the drop is dispensed in an accurately controlled manner. The size of the drop is therefore highly reproducible and provides a good comparison of results. The quickly replaceable syringe allows a rapid changeover between different liquids, thus enabling a high sample throughput.
Reliable drop shape analysis thanks to high imaging quality
The DSA30B features a high-resolution camera and a quality zoom lens for accurate display of the drop with optimum size. The high image quality that this achieves leads to a precisely measured contact angle. Combined with the intelligent image evaluation algorithm of the ADVANCE software, drop shape analysis with the instrument provides exact results.
Many accessories and upgrade options
In addition to extensive accessories, e.g. for temperature control, we provide extensive upgrade options for the DSA30B to the Standard (S) and Expert (E) unit configurations. These offer you software-controlled drop dosing of up to four liquids as well as manual or even automated horizontal and vertical sample positioning.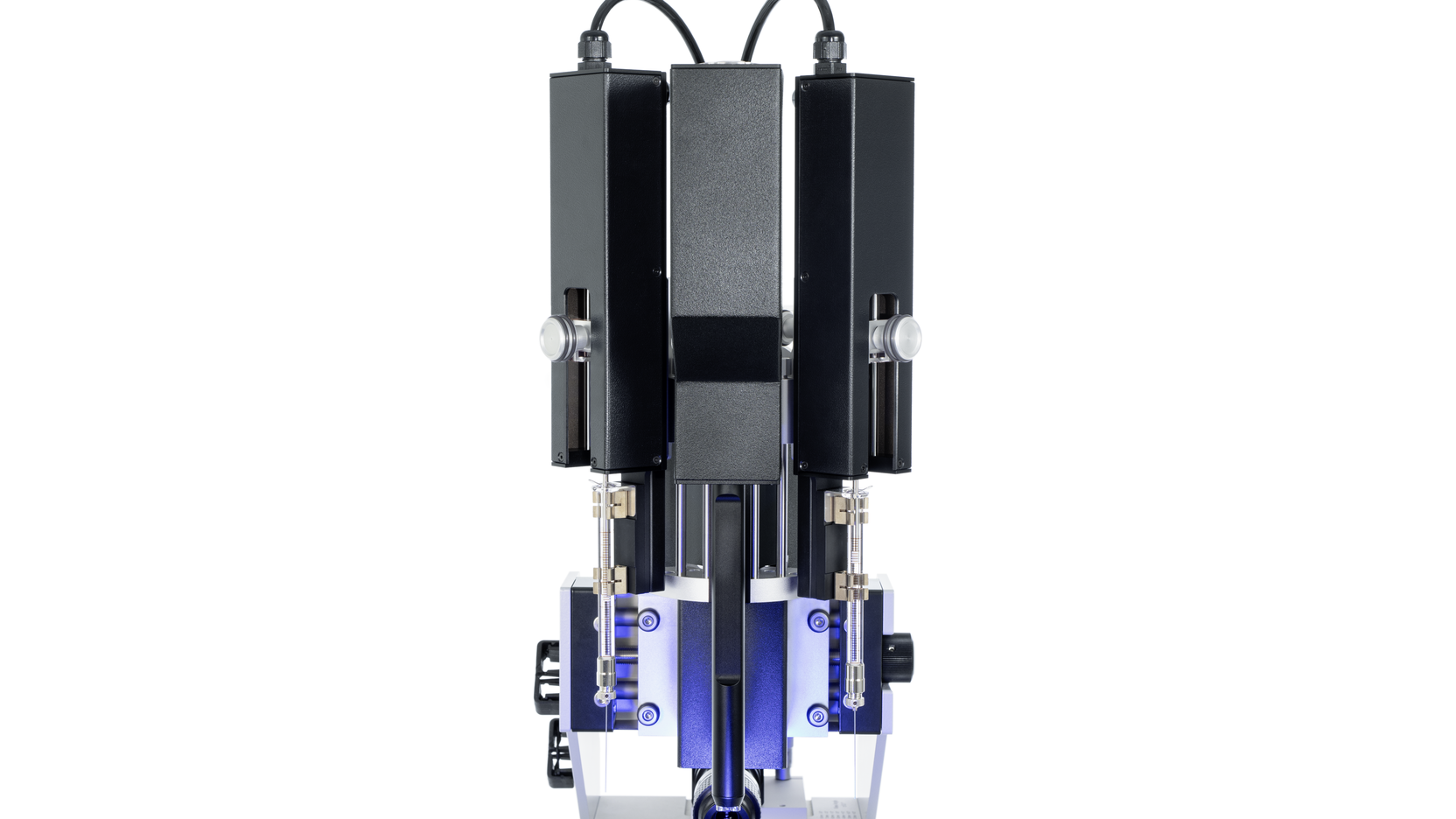 Dosing automation at the highest level
Equip your instrument with the optional Dosing Hub, our flexible positioning and changing system for up to three combinable dosing units. Together with software-controlled dosing solutions, the system performs automatic and fast surface free energy measurements with up to four liquids, for example. The Dosing Hub also integrates temperature-controlled dosing units and other special solutions.
Go to accessory page
Satisfied voices
The DSA30 is one of our helpful tools in developing sustainable plastic solutions for the future.
Senior Engineer, Norner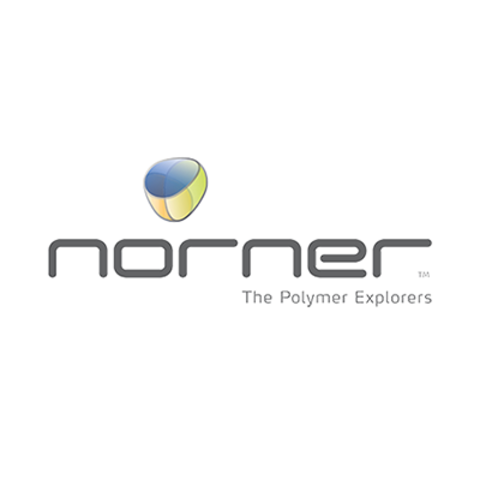 YOUR INSTRUMENT'S BRAIN

Intuitive software with a workflow-oriented user interface

Swift and repeatable analyses thanks to measurement templates and powerful automation functions

Superior algorithms for image analyses provide for precise results even with difficult images

A wide range of evaluation methods makes ADVANCE a reliable scientific tool
To the top