Norner AS
The Polymer Explorers
Headquarters
Stathelle (Norway)
Founded
2007 with roots back to 1977
Number of employees
80 and growing
Polymer Research for the Future
Located far in the north of Europe, but always at the center of polymer research: the Norwegian company Norner is one of the world's market leaders among R&D service providers for the plastics industry. In our portrait we introduce Norner and the field of activity of Iselin Grauer Moen, who investigates the wettability of polymer materials with a contact angle instrument from KRÜSS.
Research and development for sustainable polymers
Norner is the Norwegian name for the three Norns, figures from Norse mythology. For a company, Norner is a seemingly old-fashioned name, behind which one would not necessarily suspect a highly modern institute for polymer research. In fact, however, the Norns symbolize the dimensions of time: past, present, and future. And there is a contemporary word for a company's orientation toward tradition and the future: sustainability.
Norner is concerned with nothing less than the future of the polymer industry: the development of sustainable, recyclable plastics that also conserve resources during production. Or the creation of coatings that in turn make other materials more efficient and longer lasting, such as water-repellent membranes for solar panels.
Sealing or recycling - the right polymer surface for every purpose
Iselin Grauer Moen is a senior engineer at Norner who performs analyses in a laboratory for microscopy and other optical investigations. Optical contact angle measurement also falls within her remit, using the Drop Shape Analyzer – DSA30 from KRÜSS for surface analyses since recently. The focus of her measurements is on injection-moldable plastics and film materials, especially for the packaging sector. She sees wettability optimization as an important task for her laboratory: "Depending on the application of the material, wetting must be increased or decreased in order to optimize sustainability".
Plastics that are to be provided with stable coatings or printed on must have good wettability. For recyclability, the opposite is true: adhering dirt interferes with the recycling process, so wetting and adhesion must be as low as possible for materials. This is particularly true for packaging that is in direct contact with food, for example yogurt pots or juice containers. For such applications, Norner has specially developed and licensed a modification process for easy-slip surfaces.
Low wetting and adhesion is particularly important for materials intended for permanent water contact. The term antifouling covers measures that prevent the growth of algae and other organisms. Polymers and coatings optimized for this purpose are among the typical samples in the optical laboratory at Norner.
Surface analysis between routine and challenge
With the DSA30, Iselin Grauer Moen finds out how materials behave in contact with water and other liquids, including oily ones. For this she can resort to standard repertoire of drop shape analysis: contact angle measurements with several test liquids, determination of the surface free energy as well as the surface polarity of the plastic. But the materials researcher's creativity is often called for as well: "I've also dosed yogurt directly onto the plastic to investigate wetting." Surely a challenge in terms of measurement technology, but one that can be easily mastered with a flexible measurement system.
Past, present, future: the question which of the three Norns Urd, Verdandi and Skuld is the most important would be pointless for a mythologist. For Iselin Grauer Moen and her colleagues from Norner, the answer is clear: their work is directed toward the future.
A satisfied voice
The DSA30 is one of our helpful tools in developing sustainable plastic solutions for the future.
Senior Engineer, Norner AS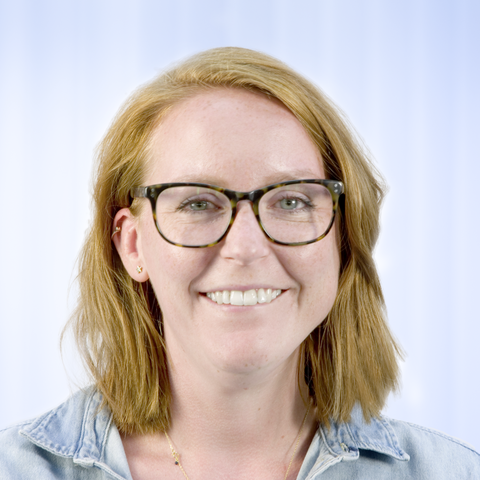 About Norner
More the 700 companies, which are aware of their ecological responsibility, take support and advice from Norner and the many research departments of the growing company. Customers range from medium-sized polymer specialists and large companies to global players such as Unilever and Evonik. The company also develops and patents new formulations and processes on its own behalf. Due to its relevance to environmental research, Norner also runs many publicly funded projects under the name Norner Research AS, a non-profit sub-organization.
To the top