Our Customers
Everyone can claim to have "solutions" and to be an "expert". We are glad that our customers see us like that: as competent consultants whose products and services remove obstacles and promote the success of a project or even the entire company.
Satisfied voices
What our customers say
The DSA30 is one of our helpful tools in developing sustainable plastic solutions for the future.
Engineer, Norner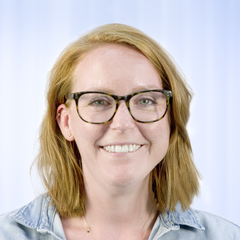 I like the quality and reliability of KRÜSS instruments, and the knowledgeable and rapid response from their team is always appreciated.
Lead Research Specialist, 3M
We are ISO certified. One of the main reasons we purchased from KRÜSS is their customer service and technical assistance.
Scientist, BASF
I have worked with KRÜSS instruments for a long time at different places and have found these very useful for my research.
Sr. Coating Scientist, BAYER
With the contact angle data produced by the KRÜSS lab, we were able to choose a material that fits our device's needs. We hope to continue working together to further characterize our device's material surface properties as we get more in vivo data.
R&D Engineer, Perikinetics
Our KRÜSS instruments have been invaluable in helping us develop easier-to-clean coatings and optimize our coating processes. In addition, the knowledge on interfacial chemistry shared by KRÜSS has been quite useful in shortening development time for new coatings.
Senior Scientist R&D, Essilor
I have had wonderful experiences while working with KRÜSS. I have had several trainings on our DSA100 for which a representative has come directly to my location and spent much time needed getting myself and teammates comfortable with the instrumentation. I would recommend working with KRÜSS to anyone interested in this line of science.
Research Specialist Product Development, Land O' Lakes
The contact angle measuring instrument MSA is exactly tailored to our needs. The cooperation - especially the support during the learning phase - was excellent. Our software ideas were taken into account in the following updates. The annual maintenance, which also includes a consulting session at the customer's site, is a successful offer that Sika likes to use extensively.
Product Engineer, Sika
We have extensively used the KRÜSS K100 Force Tensiometer and Mobile Surface Analyzer in a variety of projects and have found them to be invaluable instruments. The much-needed repeatability and precision of the instruments gives us high confidence in the data we produce.
Member of Research Staff, Xerox
Very effective collaboration with the KRÜSS Applications & Science Team in the area of interfacial tension and method development for foam structure analysis.
Director Physicochemistry Global Innovation Cosmetic Ingredients, Symrise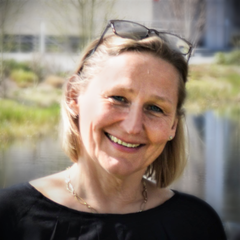 Our partnership with KRÜSS has been very beneficial for those of us in the Materials Science and Engineering Department at Clemson University due to the fact that we use their products everyday for drop shape analysis, sessile drop/contact angle measurements, and the measurements of interfacial properties of different fluid-fluid pairs. Their instruments have been essential for our research and even more-so for the teaching of undergraduate students who are searching for jobs in the field of surface science. The instruments that we have purchased have been easy to use and have withstood the test of time.
Professor - Materials Science & Engineering, Clemson University
Great products, good service and easy to work with.
Global R&D Director, Terphane
Companies that rely on us
They do not lead because of us. They chose us because they are leaders.