Spinning Drop Tensiometer
SDT
Measurement of interfacial tension in a wide range for optimizing emulsions
The SDT Spinning Drop Tensiometer measures interfacial tension with a high degree of accuracy and a particularly wide range down to very low values. The SDT is the ideal solution for the quality control and development of emulsions and surfactants thanks to its enormous bandwidth, small sample volumes, and simple handling during preparation. The instrument is particularly well-suited for analyzing the interfacial behavior of mini- and microemulsions, e.g. for enhanced oil recovery (EOR) or the pharmaceutical and cosmetics branches.
Applications
Development of emulsions and microemulsions

Surfactant flooding in enhanced oil recovery (EOR)

Formulations in pharmaceuticals and cosmetics

Bioavailability of drugs

Food emulsions

Surfactant research
Measuring methods
Interfacial tension using the diameter or curvature of a drop of a light phase inside a heavy phase in a rotating capillary

Carrying out a measurement up to 20 consecutive times and displaying the results together
Measuring results
Interfacial tension between two liquids

Drop image evaluation according to Vonnegut or Young-Laplace

Time- and temperature-dependent results
Ultralow surface tension – ultrahigh efficiency
A model of usability for scientific analysis: watch the performance of the SDT and learn about its potential for emulsion analysis.
Exact rotation, image evaluation, and drop positioning
The accuracy of the video analysis and the rotational speed is the reason the SDT is so precise. A high-resolution camera and a motor with excellent speed constancy are among the most important components of the instrument, combined with the intelligent image evaluation algorithm of the software ADVANCE. The previously necessary observation of a running measurement is now obsolete, as the drop can be automatically held in the middle of the video image.
In addition to the standard Vonnegut method, the software also evaluates the drop shape with the more robust Young-Laplace approach. Adding to this advantage, this method also extends the measuring range to higher interfacial tensions.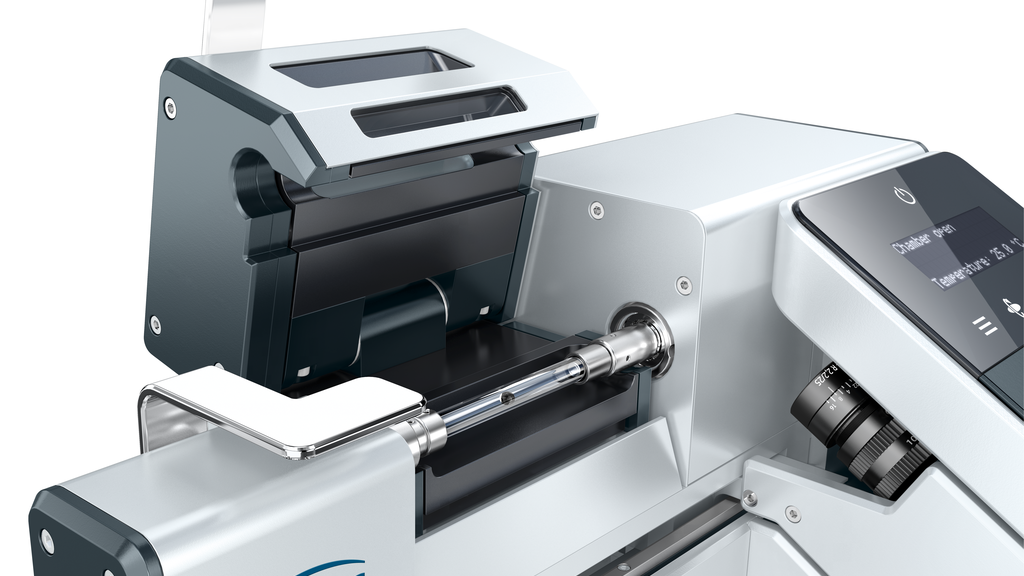 Innovations for quick sample preparation
Putting a drop inside the filled capillary used to be a tedious job. We have rendered this step especially quick and easy with a unique, patented procedure, which vastly increases the sample throughput.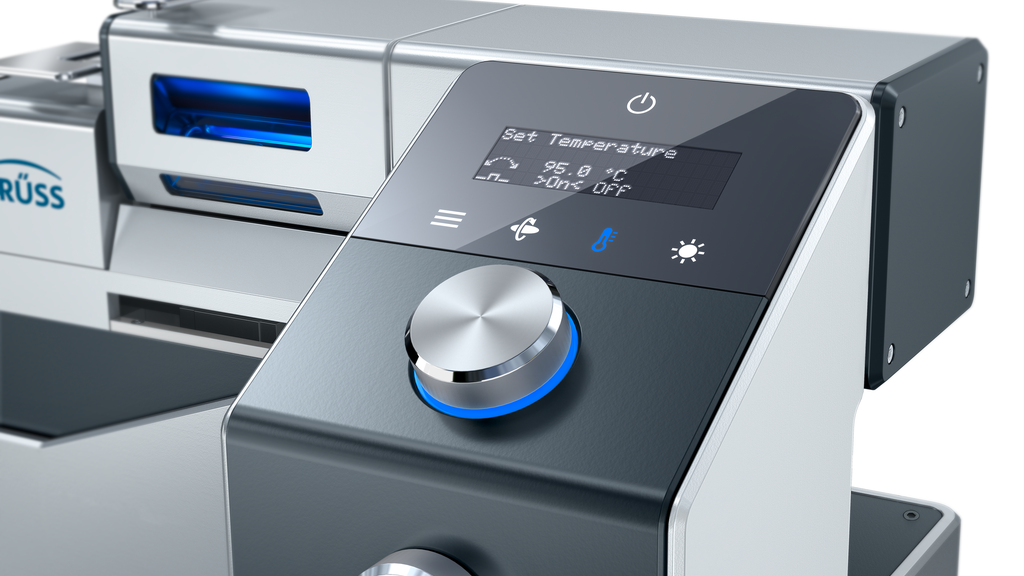 Efficient and versatile temperature control
The quick capillary changeover is also achieved by using an integrated electric heater instead of a thermostat with a surrounding liquid medium. The heater reaches the target temperature quickly and accurately and keeps it exactly constant, while an accurate infrared sensor records the temperature condition in close vicinity to the drop.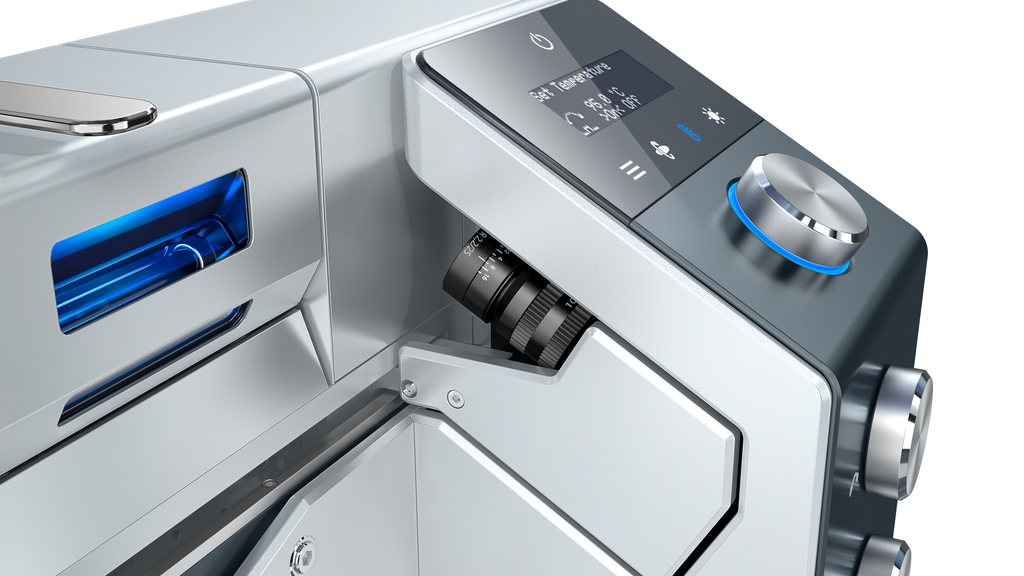 Ergonomic and safe design
In the award-winning design of the SDT, all components, including the rotating capillary, are enclosed in a sturdy housing, which is completely novel in respect to the spinning drop technique. The camera is protected by a special recess that accommodates it in its park position, while the clearly highlighted control elements make working with the instrument very easy. The tilting and the camera position are motor-driven and controlled via the instrument or ADVANCE software.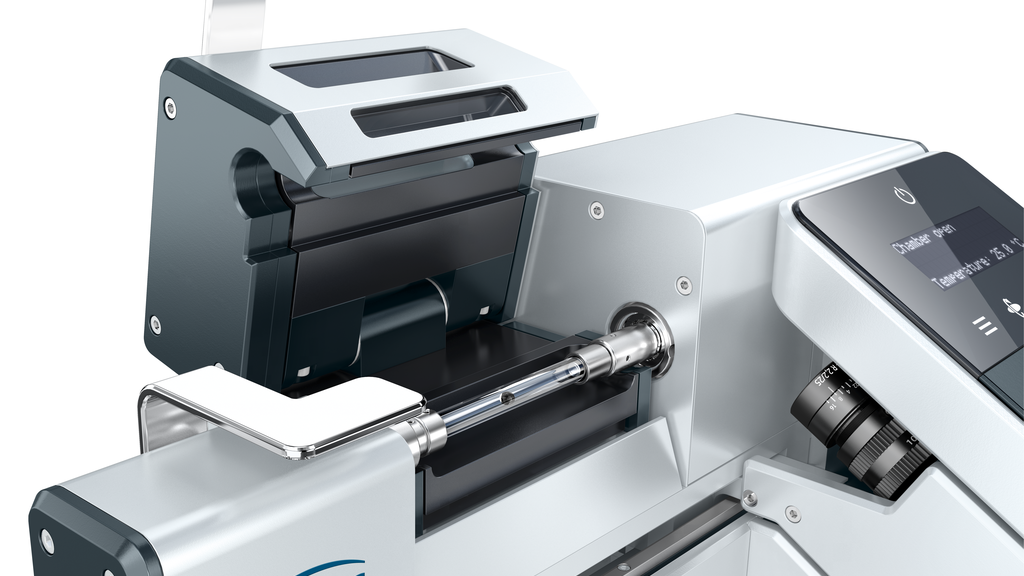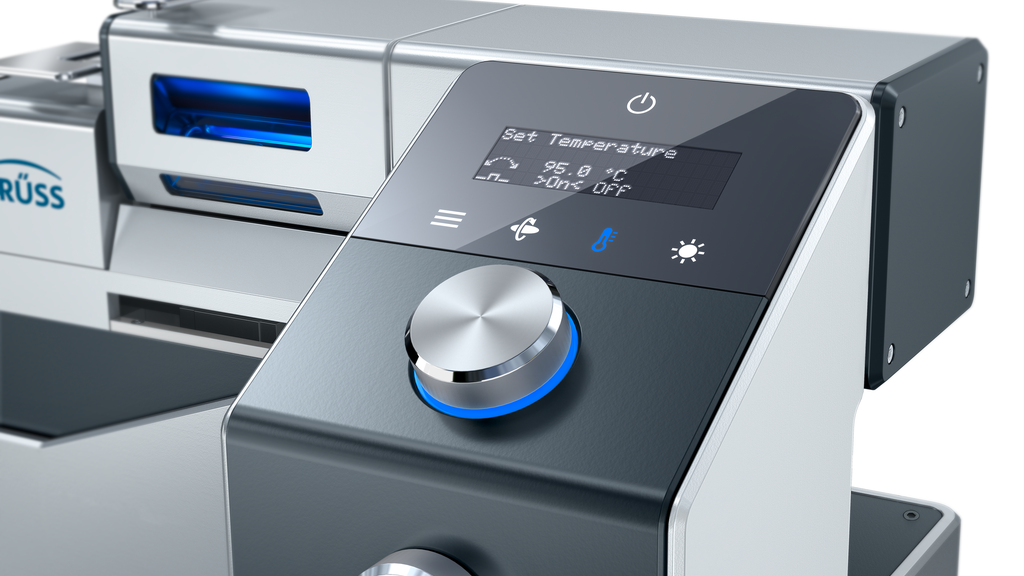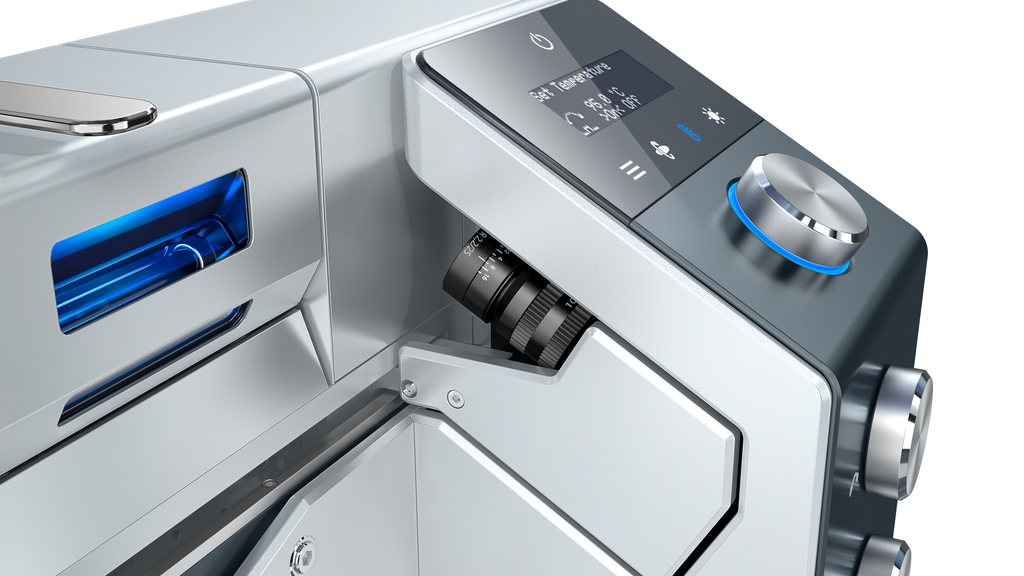 YOUR INSTRUMENT'S BRAIN

Intuitive software with a workflow-oriented user interface

Swift and repeatable analyses thanks to measurement templates and powerful automation functions

Result management made easy with clear and comprehensive charts and tables

A wide range of evaluation methods makes ADVANCE a reliable scientific tool