Head of Global Marketing (m/w/d)
"Our dynamic team is seeking a results-oriented all-rounder to get our value-added strategy off the ground and deliver an out-of-box experience for our brand-loyal customers." Seriously?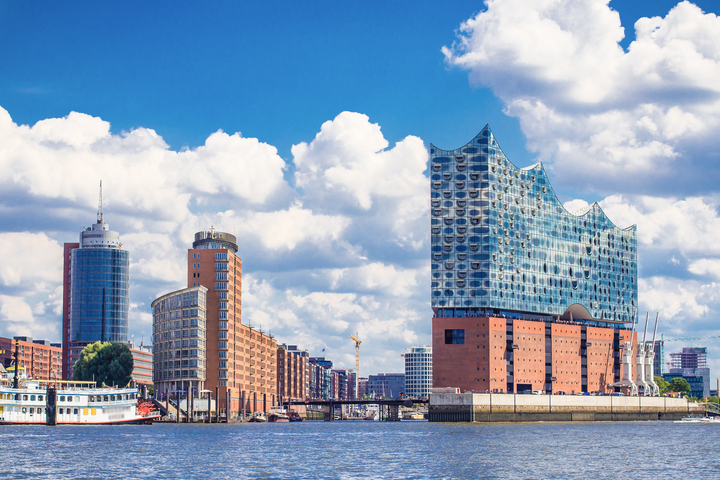 KRÜSS Headquarters
Hamburg, Germany
Your benefits
HVV ticket, JobRad, capital-forming benefits and much more
What we really want: To think about marketing from the customer's point of view and align our entire company with them. To listen to our customers and speak their language. And to make every contact with us and our products a positive experience.
You and your team
Together with you, the KRÜSS marketing team is responsible for many of these interfaces and therefore plays a key role. As specialists in marketing and social media management, content creation, online marketing, video and photo production, graphic design, and technical communication, we work very closely together. Like a friendly, international in-house agency.
Does that sound like a goal you can identify with? Welcome at KRÜSS!
What there is to do
As a department head, you will lead and manage a high-performance team of experts in the areas of online marketing, media production and technical communication, which operates like an in-house agency and is based in Hamburg, Charlotte, and Shanghai.
You work hand in hand with Sales - you see yourselves as a unit and work together across the board on the success of the marketing campaigns and thus influence the success of Sales to strengthen our Position as the world market leader in our field.
You are responsible for our global marketing activities on all channels. To do this, you'll have a holistic view of our brand as well as all digital disciplines that drive our growth - from performance marketing, to content distribution, to customer relationship management.
Within these areas, you are the driving force for your team - you organize, monitor, and promote it.
In your interface function, you work closely with external agencies, sales, product management, and our dealers.
Together with your team and our sales department, you develop integrated multi-channel campaigns that bring us closer to our growth targets in big steps and develop a premium brand experience with a strong customer focus across all touchpoints.
You evaluate the results of all our channels and actions and identify scalable and repeatable opportunities to further grow our business nationally and internationally.
How you achieve it
You have more than 4 years of professional experience in B2B marketing in an international growth company and 3+ years of experience in leading an (international) team, preferably.
You are a professional in scaling different growth channels and are responsible for respective budgets.
You have strong project management skills and experience leading and collaborating with cross-functional partners, prioritizing and driving complex projects.
You have strong analytical skills, are proficient in various analytics platforms and are KPI driven.
You already take on extensive leadership responsibility and demonstrate appropriate skills in modern and agile leadership of interdisciplinary employees.
You are fluent in German and English and have strong communication and presentation skills.
YOU CAN START

Immediately

YOUR WORKING TIME

Full time
Working at KRÜSS
We like things uncomplicated. For us, being efficient means making things easy. With our technology. In our processes. But above all in our way of interacting with each other. We work in an open atmosphere with little politics under the surface. We don't care much about departmental boundaries. Our ideas are not passed on to the boss of the boss of the boss. Because all that would just slow us down in our goal of promoting surface science. And because it's more fun to work that way.
Be part of it
Do you like to work independently and as part of a team? Do you like to shape your tasks and your working environment, and do you want to contribute and develop your skills with us? Then we would be happy to get to know you a little better in your application.