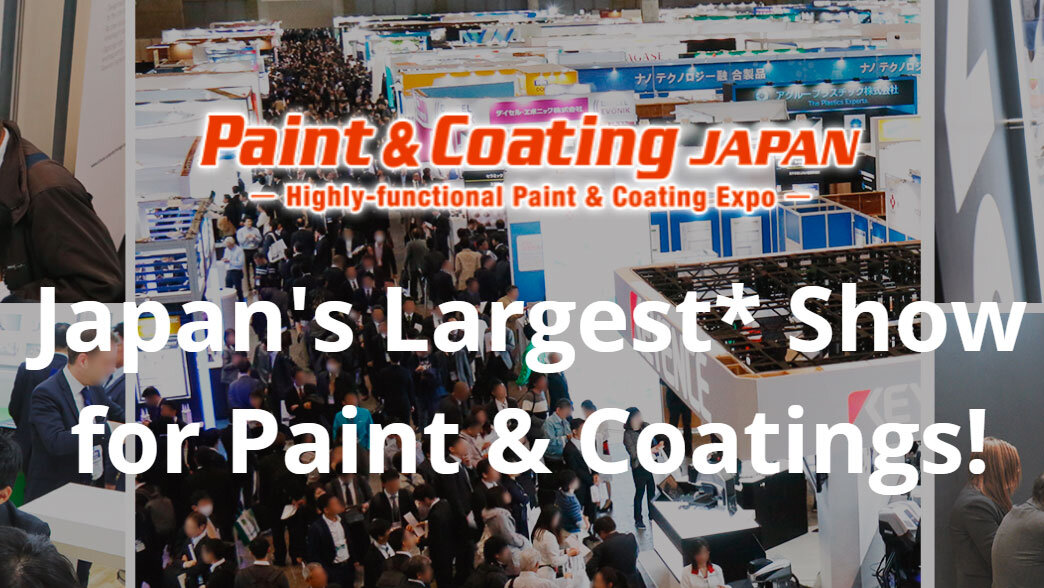 Paint & Coating Japan
In cooperation with
Sanyo Trading Co., Ltd.
Makuhari Messe,
Chiba, Japan
Paint & Coating Japan
Paint & Coating Japan gathers the latest paint & coating technologies for automobile, electronics, building fields, etc.
A specialised exhibition dedicated to "paint and coating technology," which is indispensable in various fields including automobiles, electronics, and construction.
Held twice a year in Osaka (May) and Tokyo (October) to expand your business throughout the year.
Held inside the world's leading show for advanced material & equipment - Highly-functional Material Week, consisting of 7 specialised fairs for advanced film, plastics, metal, ceramics, adhesives, paint and coating, sustainable material & technologies. Meet many of professionals from different fields at once.
To the top