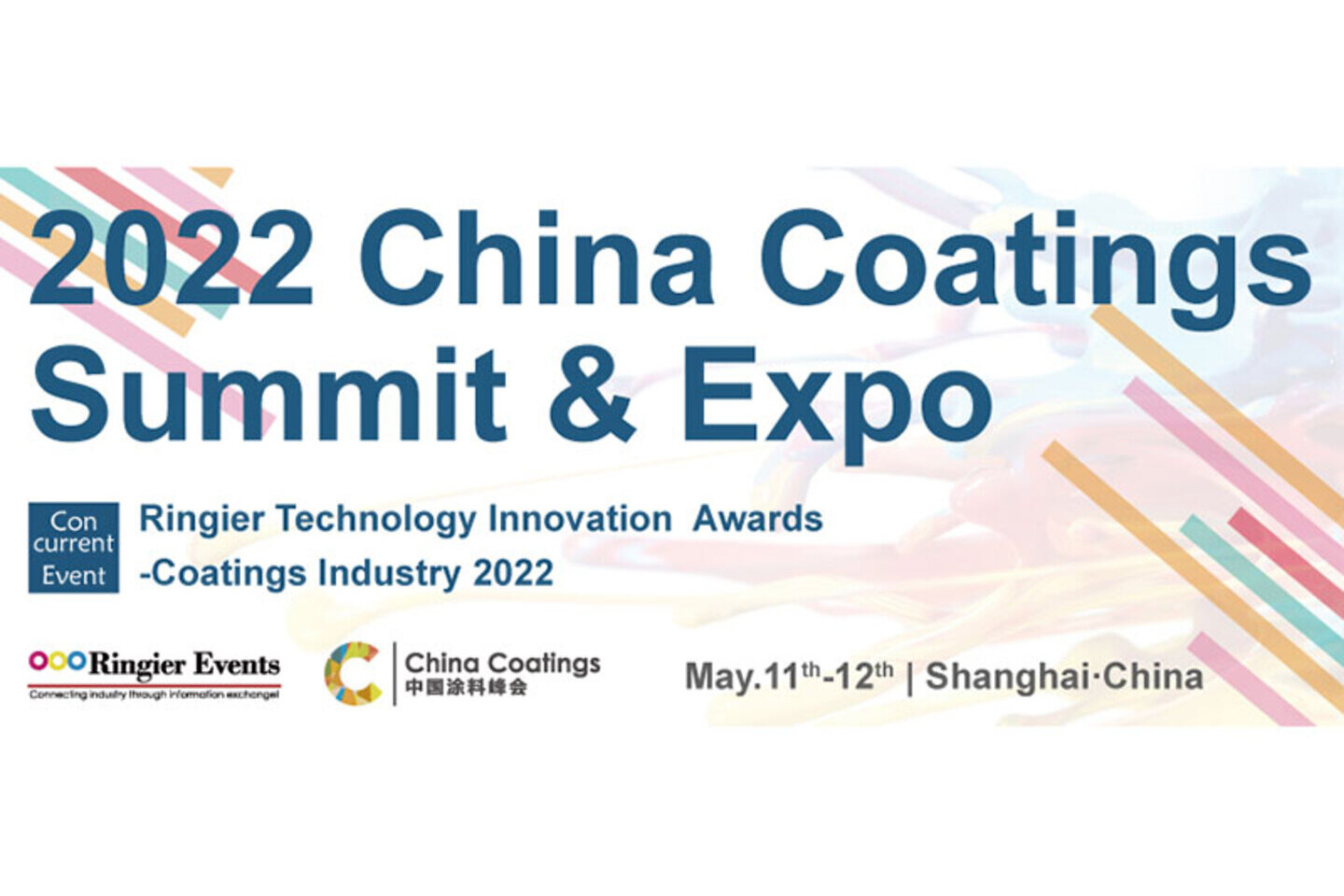 2022 China Coatings Summit & Expo
Exhibition
Shanghai, China
2022 China Coatings Summit & Expo
The 21th China Coatings Summit & Expo will focus on "Pursue Primarily Green, Enjoy intelligently the Future" to discuss technological innovation, solutions, process improvement, and application of smart manufacturing in the coatings industry.
70 keynote speeches covering 5 industry including the automotive coatings, architectural coatings, wood coatings, anti-corrosion coatings and coatings industry Smart Manufacturing, the five major themes were presented to more than thousand delegates. The "Green Ink and Printing Technology Application Conference 2022" held in the same period will present the latest technologies and solutions to the ink printing industry.
In addition, the "Ringier Coatings Industry Technology Innovation Awards" will also illustrate the innovative products and technologies from coating world.